The 12th Rising Sun Synchron-Skat Tournament
The eleventh Rising Sun Synchron-Skat Tournament was held on Saturday November 13th 2005.
There were initially twelve entrants, three of them arriving late because the Lord Mayor's Show had disrupted their travel arrangements. For the first session, the organiser arranged the three who had not arrived yet to play together. When they did arrive, he exhorted them to play fast; and they did this so effectively that their table was the first to finish.
After two sessions, Jordan Rivera arrrived, making a total of thriteen players, or with the organiser fourteen. Neither is a possible number, so Patrick Cherlet very generously agreed to drop out and make room for her.
The first session was eighteen boards, the other three were twenty-one each.
The winner was Nick Wedd.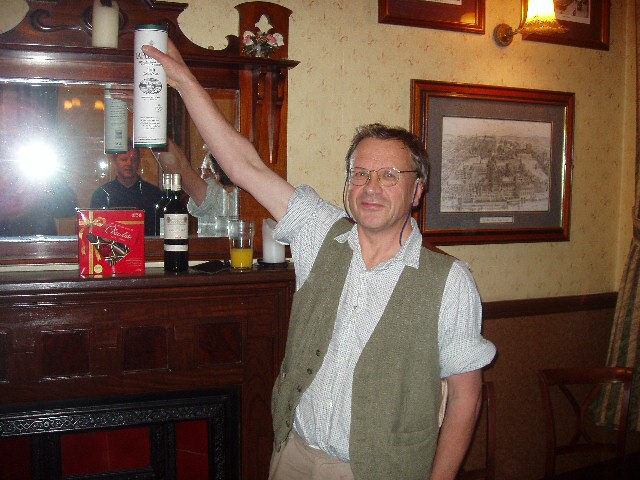 Scores
Pictures
Full results, as Excel spreadsheet, thanks to Patrick Phair