The 23rd Young Chelsea Skat Tournament
The 23rd Young Chelsea Skat tournament was held on Sunday January 22nd, 2012. The organiser was John McLeod.
There were eleven players, including the organiser. This is an unfortunate number. Mike Tobias generously agreed to sit out, and he and John played two-player card games. We played as three tables of three over four sessions, each of 21 boards.
The winner was Maria Gragert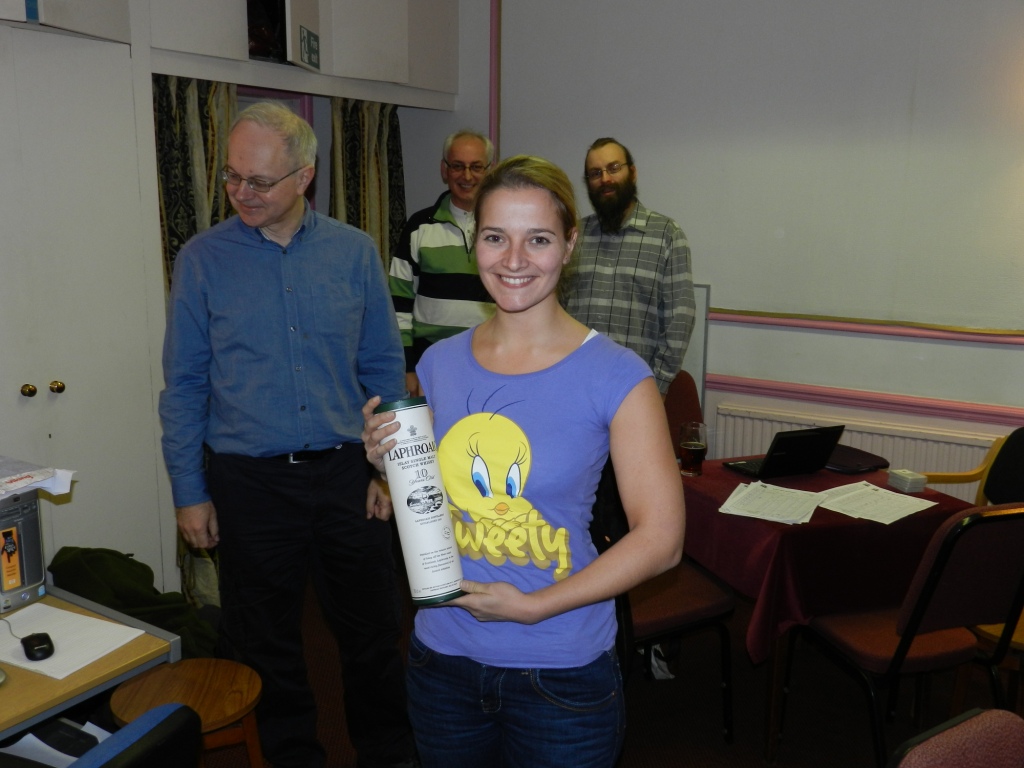 Scores
Pictures
Hand details, thanks to Patrick Phair
The winners received prizes of whisky, white wine, and red wine.