The 18th Rising Sun Synchron-Skat Tournament
The eighteenth Rising Sun Synchron-Skat Tournament was held on Saturday October 15th 2006.
There were eleven entrants, not counting the organiser, Nick Wedd. We welcomed two new players, Uschi Ensel and Martin Lavelle, from Plymouth. Each of the four sessions was played as four tables of three playing 21 hands, with the organiser playing.
The winner was Stan Suchy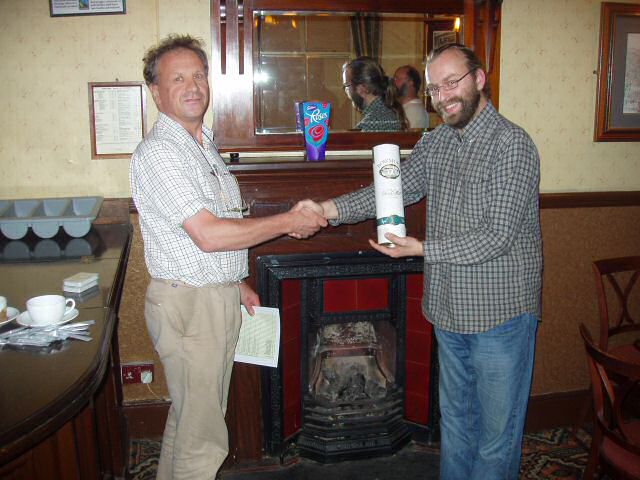 Scores
Pictures
Hand details, thanks to Patrick Phair
The winners received prizes of malt whisky, chocolates, and a Polish skat pack donated by Stan.